Judah - Diaspora
Excellant description of various diasporas
Masada
Truman Madsen
Victor Ludlow
Hebrew Judaic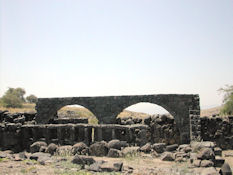 2000 Year Old Synagogue
Tabernacle of Moses replica built by the Huntington Beach Stake of the Church of Jesus Christ of Latter-day Saints for their 2016 Tabernacle Youth Camp.
Several chart pages, very well done, great detailed reference.
Per the menurah organization
Jerusalem, a mosaic of different peoples, faiths, and nationalities. Nevertheless, despite this diversity, under the sovereignty of Israel, Jerusalem is a city that works. But has it always been this way?
Relig Ed in Meridian of T
What is a Jew
Short film
Sephardic
Families
History of Areas
Eastern Europe beginning in 1772
Although the fact is little publicized, the Arab world's second holiest city, Medina, was one of the allegedly "purely Arab" cities that actually was first settled by Jewish tribes. 1 History shows that Judaism was already well established in Medina two centuries before Muhammad's birth.
Jews in Eastern Europe
The YIVO Institute for Jewish Research was founded in Vilna, Poland, in 1925, and relocated to New York City in 1940 with the mission to study the thousand-year history of Jewish life in Eastern Europe and Russia in all its aspects: language, history, religion, folkways and material culture.