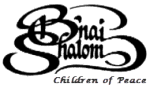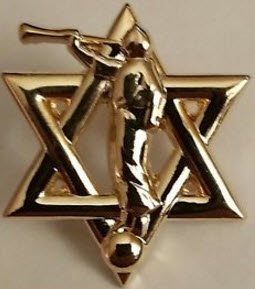 B'nai Shalom - Jewish Mormons
Semi-annual evening gathering March 31 2016; 6:00 PM (the Thursday before General Conference)
Brad Kramer: A Rabbinic Approach to the Book of Mormon
We had Fellowship, Food, Jewish/LDS Inspiration and Music.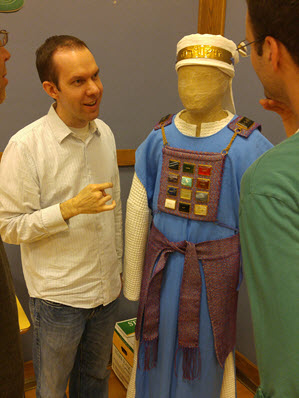 More old friends were there this evening, and many new younger friends. It seemed that everyone was commenting on enjoyment. Good food was in abundance and enjoyed. While we ate, Sam Abramson, a young and brilliant pianist, favored us with beautiful music. Footnote: Sam's grandfather, a Russian Jew, was baptized by Lynn Hilton who most of you will remember.
Russell Spencer gave an excellent, spiritually uplifting and very informative talk on the four cups of the Seder meal during Passover that many commented on - and his musical gifts are impressive.
Daniel Smith displayed his hand loomed replica of ancient high priest's clothing, gathering a constant group of inspectors all evening.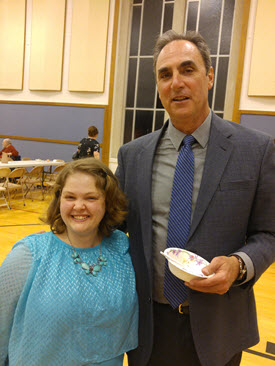 Bradley J. Kramer of North Carolina was our keynote "fireside" speaker. Brad led a very lively discussion; very informative and exciting. He asked great questions of the audience and got an abundance of answers and comments, aided by the new wireless microphone system.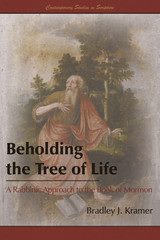 He is the author of "Beholding the Tree of Life: A Rabbinic Approach to the Book of Mormon". He focused on the Jewish literary qualities evident throughout the Book of Mormon. Using levels of interpretive technique developed by Talmudic rabbis, he demonstrated how to read it closely and understand more deeply. Here's a book review on Deseret News by Emily Christensen
Brother Kramer is a frequent contributor to LDSLiving magazine. Here is a recent article on improving our Sabbath.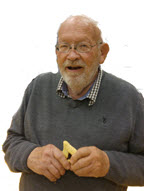 We were happy to welcome Jerry Kidd, who was part of B'nai Shalom soon after it was formed in 1967.
While we enjoyed dessert, Deborah Mann - a popular Hebrew dance teacher - generated a large circle dance with more enjoying watching! (She will be back next time!!)
View a Short Video - dance, ancient priesthood clothing.
Please enjoy the several issues of our ejournal, the New Shofar, and the original Shofars on our website:
http://www.mormonsandjews.org/about/historical/Shofars-History.html
Disclaimer: This Organization has no affiliation with the Church, does not represent the Church, receives no support from the Church, is not sanctioned by the Church in any way; therefore, its actions cannot be attributed to the Church. No Officer, Director, or member shall proselytize or act in any way that may be construed as having the purpose of proselytizing of descendants of Abraham in the State of Israel.