Daniel C. Peterson October 2, 2003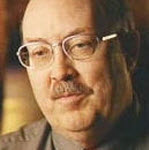 Daniel C Peterson topic: "What has Athens to do with Jerusalem?"
Daniel C. Peterson is a professor of Ancient Religion, has given many BYU devotionals, and has authored numerous books and video tapes. He is a member of the board and codirector of Research at FARMS, specializing in Islamic studies.
The immediate report was:
Fabulous Turnout!
Greater Response In Attendee Participation with Keynote Speaker than witnessed in a long time.
Everyone lingered longer with questions and input.
The message received by one attendee: "Service and broadening understanding is essential to being of utility in Our Lordís hands."