Treasures of Understanding from the Dead Sea Scrolls
Dave LeFevre
Saturday, April 21, 2018
Bellevue South Stake Center
(15205 SE 28th St, Bellevue, WA 98007)
Behind the Seattle Temple
Google Map Mapquest Map
Our Special Evening:
At 6 PM: Israeli/Jewish dance instruction. Sample the Steps and Music
6:30 PM: Noshing at about 6:30 PM. Jewish/American variety pot luck while we kibitz with old and new friends. (See recipes)
About 7:15 PM: Inspiring insight into a subject of the intersection of Judaic background and the Mormon restoration. If you can't come earlier, come for this!
Jewish music, testimonies.
Communal cleanup and put away. Must be out by 9:45 PM
Bring food for the Potluck ! Jewish food if you are inclined...

We'll need help in setting up tables, chairs, food in a hurry. Most of the board will be doing specifics as well as greeting people.
If some of you will be table helpers (making sure everpyone has water, etc.) we'd be thankful.
After we nosh - before the talk - we must clear the tables in a hurry. Oh yes, there is the garbage. Please be ready to help with all aspect of that.
At the end, we must have help putting away tables, chairs, getting things back to the appropriate (marked) rooms and locations. Finally, cleaning up in respect for the use of the building!!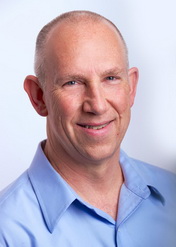 Bio: Dave LeFevre has studied and taught latter-day scriptures for nearly forty years—in Seminary, Institute, local adult education classes, and at Education Week in Provo and Rexburg. He presented papers at the Sperry Symposiums of 2010, 2013, 2016, and will present in Oct 2018.
See His Teaching page.
He has been published in several journals and books, including articles and chapters on all of the standard works, with an emphasis on the Joseph Smith Translation of the Bible.
He first spoke to us in October 2016.
His teaching emphasizes original scriptural context to provide insight into their original intent, which can then improve our own understanding and application.
This year he will be addressing how the Dead Sea Scrolls deepen our appreciation of scripture.
Dave is married to Melanie and they have seven children and six grandchildren. He has served in the Church in many callings, currently on the high council. He lives on a small farm in Maltby with many animals, a garden, an orchard, and a large library.
Please find the Donate button on the front page; your contribution helps.
Check on our history, mission statement, and historical newsletters on our website: https://www.mormonsandjews.org/about.