Mark Paredes, October 2007
Mormons and Jews in the Latter Days: a Zion Relationship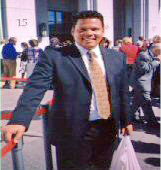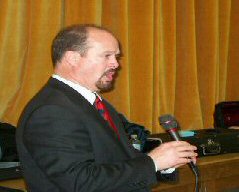 Mark Paredes gave a very captivating talk, engaging the audience, and giving us all something to think about. He gave us numerous historical facts about the connections between early LDS and Jews, the favorable feelings the early LDS saints expressed and the charity they showed to Jews in their time. .
Mark was the Director of Jewish Relations on the Southern California Public Affairs Council of The Church of Jesus Christ of Latter-day Saints, and a High Councilor in the Santa Monica Stake.
Mark provided a very informative handout titled "Highlights in Jewish - LDS History"; an accounting of some key events and talks in LDS history related to Judaism or Jews
We were in the historic Salt Lake Stake Center - the first stake center in Salt Lake City. View some of the 160th anniversary display.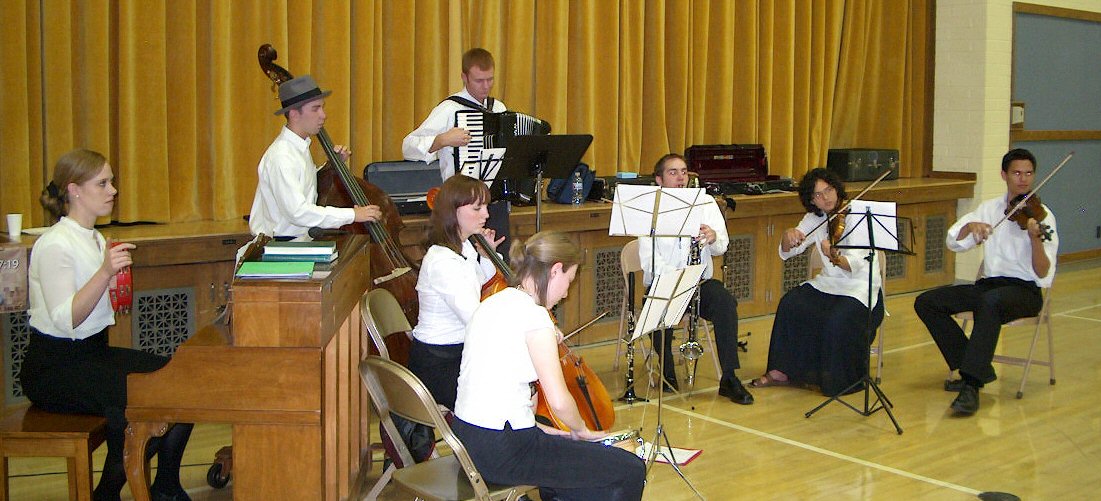 In 2014 Mark Paredes was called as a Bishop, and is married to a beautiful Romanian lady, and has a beautiful child.
Mark was at the time of his talk (Oct 2007) working as a Los Angeles-based national outreach director for the American Jewish Congress. He has taught Hebrew at the Santa Monica Institute of Religion, and his unique background has led to many opportunities to deliver speeches on Jewish-LDS relations throughout the country.
Mark also served on the speakers bureaus of the Consulate General of Israel in Los Angeles and several international Jewish organizations, including the Anti-Defamation League and StandWithUs.
A native of Michigan, Mark served as an LDS missionary in southern Italy and majored in Italian literature at Brigham Young University. After graduating from college, he served as a Foreign Service Officer (U.S. diplomat) at the U.S. Consulate General in Guadalajara, Mexico, and the U.S. Embassy in Tel Aviv, Israel, where he was chosen to be the assistant to U.S. Ambassador Martin Indyk.
Following his tour in Tel Aviv, Mark studied law at the University of Texas, clerking at leading international law firms in Dallas, Texas and Rome, Italy. He speaks seven languages fluently and has lived in five countries.
Mark worked for two years as the press attaché at the Consulate General of Israel in Los Angeles and has appeared as a Middle East analyst on several television newscasts.
Mark WAS a regular blogger at Jewish Journal. A search on the site brings this: https://jewishjournal.com/?s=mark+paredes.