Fireside Speaker: Dr. Janette Silverman
Senior Genealogist, Research Team Manager at Ancestry
"99% European Jewish, 1% Portuguese"
Her topic: Jewish specific record collections,
including the newly released Holocaust records
Please scroll down for her biosketch.
Our Evening Agenda:
Noshing about 6:00 PM; potluck Jewish/American, and kibitz with old and new friends. (See recipes)
7:30 PM: Dr. Silverman's presentation.
Communal cleanup and put away. We must be out by 9:30 PM.
Bring food for the Potluck ! Jewish food if you are inclined... Click for Recipes...

Of course you don't have to bring Jewish food - or any at all - we just want you to come, feel the love, and get the inspiration - but if you want to try it.... Recipes for Jewish food

Israeli Salad, Stuffed Sausage, Latkes, Blintzes, and of course the soup is really really good and welcome.
Come ready to help the evening run smoothly... How to help...

We'll need help in setting up tables, chairs, food in a hurry. Most of the organizers will be doing specifics as well as greeting people. If you will be table helpers (making sure everyone has water, etc.) we'd be thankful.

After we nosh - before the talk - we must clear the tables in a hurry. Then at the end, please help put away tables, chairs, getting things back to the appropriate (marked) rooms and locations, and finally, cleaning up in respect for the use of the building!!
Dr. Silverman, The Presenter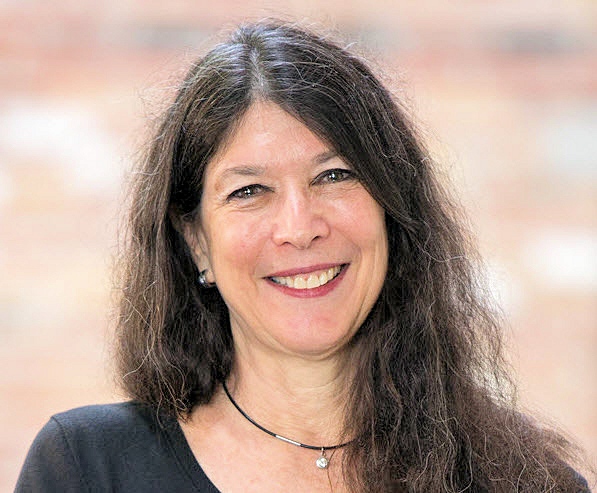 Dr. Silverman is a Research Team Manager at the division of Ancestry.com that does private client research. Janette's team specializes in Eastern European and Jewish research.
Over the last two years she has traveled widely in Eastern Europe – Poland, Lithuania, Ukraine, Moldova, Romania, Hungary and Slovakia, researching onsite for clients, and accompanying clients on ancestral home visits.
She is a long-time volunteer with JewishGen, serving since 2006 as a moderator of the JewishGen Discussion Group, and for 6 years, until her retirement in July 2019 was the JewishGen Ukraine SIG Coordinator. She was the 2017 JewishGen volunteer of the year.
She is a member of the International Association of Jewish Genealogy Societies (IAJGS) Board of Directors, and in 2017 was the Chair of the IAJGS annual conference in Seattle, Washington.
She received her doctoral degree in Jewish Studies from Spertus Institute in Chicago in 2013. Her dissertation, "In Living Memory", was about Jewish genealogical research, contextualizing the micro history of the four branches of her own family in macro or global historical settings.
Janette's journey into genealogical research began over 40 years ago, with her dad, as a hobby. It quickly turned into an obsessive passion, and after a career in Jewish education, working at synagogues, the Jewish Federation, Hillel on college campuses and the Jewish Theological Seminary, became a full-time career. She credits her research passion to her dad's love of history and her mom's love of jigsaw puzzles.
She speaks world-wide at conferences and small groups.
Coming up: Three Major Jewish Festivals

We can all use the fall festivals as a time of spiritual freedom and happiness; of rededication. Happiness from deep repentance from the errors of the year. A deep rededication to the Temple and all it means to us.

Rosh Hashanah, the Jewish New Year.
It begins at sundown Sunday 29 Sep. and ends at nightfall Tuesday 1 October. More info at our page.

Yom Kippur, the Day of Atonement.
It begins at sundown Tuesday 8 October. and ends at nightfall Wedneday 9 October. Yom Kippur is the holiest day of the year. "For on this day He will forgive you, to purify you, that you be cleansed from all your sins before G-d" (Leviticus 16:30).

We best celebrate it as a day of total involvement in repentance and forgiveness. More info at our page.

The seven days of Sukkot, or "Feast of the Booths".
They begin at sundown Sunday 13 October. and ends at nightfall Sunday 20 October in covered huts, commemorating G-d's sheltering our ancestors as they traveled from Egypt to the Promised Land.

It is also a time to remember Solomon's dedication of the Temple, the Lord's house.

We could observe it figuratively, in a spiritual way, by avoiding all entertainment distractions, studying scripture and related inspiration, and attending temple for those days, figuratively being in those huts. What would that be like, how would we emerge from that spiritual time? Read more about the Feast of the Booths at our page.
Your contribution helps !