Have you ever wondered what your Patriarchal Lineage means?
What blessings, spiritual gifts, and warnings have been passed to you by Spiritual Decree of your lineage as a member of the House of Israel?
Learn all about this from Brother Bruce H. Porter.

Come to our Mesa inaugural gathering for B'Nai Shalom,
Children of Peace in Mesa, Arizona!
Saturday April 14 2018
Lehi Mesa Stake Center, 1430 North Grand, MESA, AZ 85201
Google Map / MapQuest Map
The B'Nai Shalom organization, based in Salt Lake City, UT, brings together members of the Church of Jesus Christ of Latter-Day Saints who have Jewish heritage or who are interested in the cultural and spiritual similarities and differences between the Mormon and Jewish faiths.
We will follow the pattern of our Salt Lake City parent organization:
7:00 to 7:30 PM: Israeli/Jewish Music and Dance instruction. Sample the Steps and Music.
6 PM to 7 PM:PotLuck Dinner. Jewish/American variety pot luck while we kibitz with old and new friends. (See recipes)
7:30 - 8:30 PM: Presentation.
At the end, testimonies will be invited.
Communal cleanup and put away.
Bring food for the Potluck ! Jewish food if you are inclined... Recipes...:

Of course you don't have to bring Jewish food - or any at all - we just want you to come, feel the love, and get the inspiration - but if you want to try it.... Recipes for Jewish food
Please come ready to help make the evening run smoothly... How to help...

We'll need help in setting up tables, chairs, food. If some of you will be table helpers (making sure everpyone has water, etc.) we'd be thankful.
Please be ready to help with whatever is needed.
Finally, putting away and cleaning up in respect for the use of the building!!
Bruce Porter, The Presentor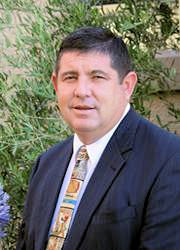 Bruce H. Porter earned his bachelorís degree in Ancient Near Eastern Studies from BYU and a masterís degree in Middle East Studies with emphasis in Semitic languages. He has studied Hebrew Aramaic, Akkadian, Coptic, Egyptian Hieroglyphics, and other languages, with a minor in ancient Near Eastern Religions. His graduate coursework was in the History of Religions, with an emphasis in Egyptian religion and textual studies.
He has done extensive research for the BYUís Religious Studies Center on the Pearl of Great Price and the Book of Abraham and has presented papers for the Society for Early Historic Archaeology and the Journal of Egyptian Archeology.
Brother Porter has presented papers for the Society for Early Historic Archaeology, the Journal of Egyptian Archeology, and co-authored a paper with Stephen Ricks that was published in By Study and also by Faith (a two-volume work honoring Hugh Nibley), and assisted in the research and writing of a documentary on Egyptian archeology for BBC.
He authored books titled Prophecies and Promises, an Everlasting Decree, and The Threshing Floor of Faith. And he leads guided tours, with his focus being on Church History, the Book of Mormon, and the Biblical World.
Born in Mesa Arizona, Brother Porter has lived in Utah, Israel, and Southern California while working for CES. He served a full-time mission for the Church of Jesus Christ of Latter-day Saints in Southwestern England and Wales. Semi-retired, he now teaches adult religion classes in the Mesa-Gilbert area and continues his passion of scriptural research and writing. And he continues to lead guided tours, with his focus being on Church History, the Book of Mormon, and the Biblical World.
He has served in many ward and stake positions throughout his life and continues to do so. Bruce and his wife Margaret have ten children, and 25+ grandchildren, and are now living in Queen Creek, Arizona.
His website: https://www.bhporter.net/
Please find the Donate button on the front page; your contribution helps.
See our Gathering history. and our Mission Statement.